ISO 9001:2015 Lead Auditor Examination (With IACET Accredited CEU)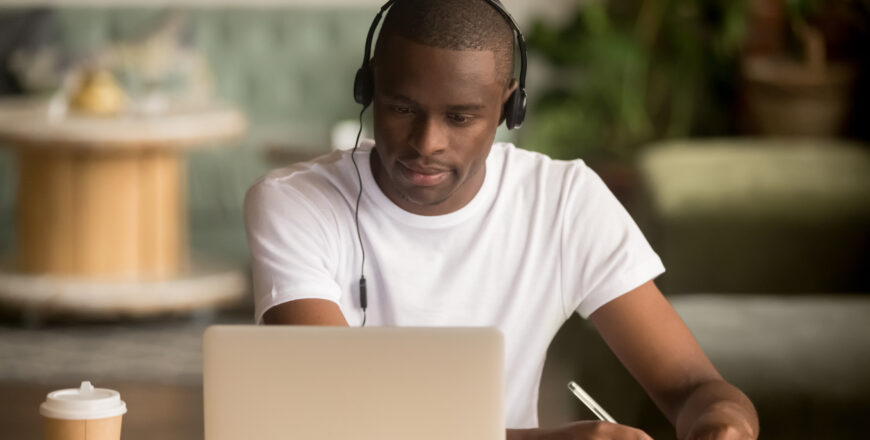 ISO 9001 :2015 Lead Auditor training -the ultimate certification for Quality Management System Assessors ! Learn how to audit QMS against ISO 9001:2015 standards in accordance with ISO 19011:2018. Now Available Fully online-Virtually Live Get Training Virtually -Write Exam online ! Get IACET and CQI/IRCA approved Dual certification.
About Course-
CQI/IRCA Certified ISO 9001:2015 Lead Auditor Course
ISO 9001:2015 Lead Auditor Training equips the professional with the knowledge & skills required to develop & conduct a quality management system audit against the ISO 9001:2015 standard in accordance with ISO 19011:2018. The course is certified by CQI/IRCA and is delivered as standard 5 days-40 Hours , 5 Weekends-40 Hours , 6 or 9 days customized (40 Hours) delivered in class room and Virtually Live.
Course Objectives:
This course is aimed at professional who wants to
Develop competence in quality management system audit,
Lead certification audits on behalf of certification bodies
Develop quality management systems in organizations as consultant.
ABOUT CQI/IRCA
The Chartered Quality Institute (CQI) is incorporated by Royal Charter in United Kingdom. The International Register of Certificated Auditors (IRCA) is a division of the CQI,UK's professional body for quality management professionals was formed in 1984 as part of the UK government's initiative to make industry and business more competitive through the implementation of Quality principles and practice. The most respected body in the world for approval of management system auditor training organizations and Training courses. A Chartered body promoting quality worldwide for 100 years !
ABOUT IACET
The International Association for Continuing Education and Training , is the most respected accreditation body from USA since 1968 IACET Accreditation is considered to be the most prestigious recognition in USA which is undertaken as per most stringent and rigorous process as per ANSI/IACET 1:2018- the US standard for Continued Education and Training. This gives IACET accreditation a global recognition of highest order. TCB is an IACET Accredited provider and accredited to design and develop course, administer training and award IACET Continued Education Unit(CEU) which is recognized in USA for maintaining professional recognition and status in the relevant field. TCB is an IACET Accredited Provider for Continued Education and Training Please refer the most Elite List of IACET Accredited Providers in the world. Search for TCB, would find us there ! Please have a look Who Recognizes IACET Accreditation
Prior Knowledge Requirements
Course introduction
ISO 9001:2015 Standard overview
Workshop Conformity Assessment
Workshop Adequacy Audit for QMS Documentation (Stage 1) as per ISO 19011 and ISO 17021
Audit Check list. Workshop.
Roles and Responsibilities of Auditors
Introduction to audit-Process Approach Audit
Workshop- Audit Plan
Onsite Simulated Certification Audit (Stage 2) as per ISO 19011 and ISO 17021
Certification and Accreditation process
IRCA registration Process
Written Examination using IRCA Question paper
What is target audience?
Professionals aspiring to develop career as an Assessor of QMS.
 Top level management personnel.
Quality Assurance and Quality Control Engineers.
Management Representatives of Internal audit team who establish, implement & maintain QMS in their organizations.
 Service professionals of any field.
Our Accreditation Certificates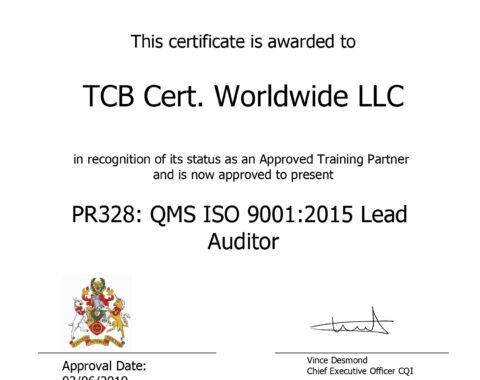 QMS Lead Auditor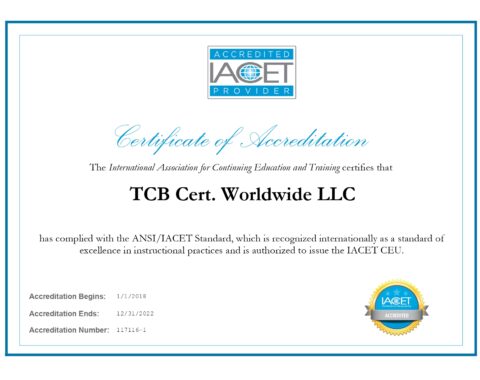 IACET Accreditation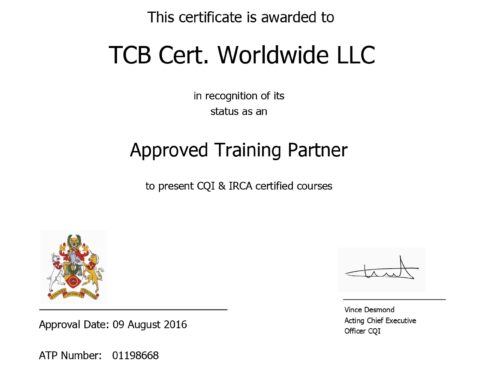 CQI/IRCA Approval

Certificates and Badges You Achieve
Digital Badge &
Certificate
TCB Certificate with CQI/IRCA Approval
TCB Certificate with IACET CEU
1. Introduction
Introduction and Welcome to QMS Lead Auditor Course
2. Evolution of Quality
3.Vocabulary Terms and Definition
3
Quality Management System(QMS)
7
Documented, Documented Information
9
Statutory , Regulatory Requirement
10
Review, Verification , Validation
12
Conformity and Non conformity
13
Correction , Corrective Action
15
Quiz- Terms and Definition-Management System Common
16
Workshop-Mix and Match-Terms and Definitions
4. ISO 9001:2015 Standard Interpretation and Overview
2
ISO 9001:2015 Model and 10 Element HLS
6
4.Context of the organization
11
9. Performance evaluation
5. Introduction to Audit
1
First Party Second Party Third Party Audit
2
Audit Process flowchart (ISO 19011)
4
Audit Parameters, Scope-objectives and Criteria
6
2 stage Audit Approach-Stage 1 Audit
7
2 stage Audit Approach-Stage 2 Audit
8
Certification Audit Process Steps
10
Special Audits-Extension/reduction of scope
11
Special Audits-Short Notice
12
Special Audits- suspension, withdrawal
6. Auditors Roles and Responsibilities
7. Checklist
Audit Planning
3
Prepare an Audit Plan -Consideration
9. Conducting Onsite Process Approach Audit ( During Tutor Guided Live Session )
10. Certification and Accreditation
3
Principles of Credible Certification
4
IAF , Accreditation and Certification Bodies Hierarchy
5
Credible certification process
11. CQI/IRCA Registration Process
12. Written Examination
1
Register for CQI/IRCA Exam.
2
CQI/IRCA Examination Process
Join our World Quality Day Event on 10th Nov 2022
—05.04.2022
Atmanirbhar Bharat-The ISO way
Be the first to add a review.
Please,
login
to leave a review