TCB Cert. Worldwide LLC is committed to elevate itself as a world class organization to offer Management System Assessment & Certification, Management System Training & Certification of personnel and Quality Verification & Certification Services for Products and Projects meeting highest degree of professional standard, in most ethical manner with absolute neutrality.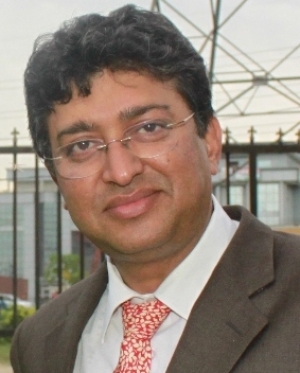 Integrated Management System Policy
TCB Cert. considers any stake holders who relies on its certification as it's customer and shall remain morally responsible to meet direct and indirect customers needs and expectation and strive to continually improve upon it's overall service quality and performance.
TCB Cert. shall constantly endeavor to develop competence of its people, inculcate positive behavior towards quality, prevent accident and ill health and demonstrate transparent commitment towards Safety and our Environmental obligations.
Everyone in TCB shall remain respectful to local customs and Social expectations and ensure compliance to applicable Statutory and Regulatory requirements in the countries of its operation.
Company shall establish measurable Objectives in Corporate and relevant functional level and constantly monitor achievements against set targets and goals to ensure the organizational needs and demands of customers and stake holders are fulfilled.
We want to create an organization of outstanding market reputation built up on sound business ethics and values. To this end we shall uphold the following Values and code of ethics:
Respect clients and its representatives as focal point of attention
Held Company and its interest on top. Never act in a way that directly or indirectly affects the company business and reputation. Serve the organization with honestly and integrity.
Promote company business and importance of offered services on community and society .
Never undermine business competitors in any forum and indulge in negative marketing.
Respect individuality and humane aspects of every individual and colleagues .
Maintain confidentiality of information of the organization and that of clients at all times.
Demonstrate transparent commitment and respect to social culture and Values of the home country including compliance to Statutory and Regulatory requirement of the client and the country.
Treat Employees with equality regardless of their gender, religion or any other racial considerations.
TCB shall not be involved in any business activities which may jeopardize its neutrality and impartiality and create any conflict of interest as an independent inspection, verification and certification body for product and personnel and management system certification. To this end TCB shall ensure full compliance to international standard practices and those required by its approval authorities in an honest and transparent manner.
It is the policy of TCB to offer equal opportunity to all its employees, as well as all its applicant/ students for the requested training programs without any discrimination regardless of their gender, ethnicity, caste or creed, religious or any other personal matters including any physical challenges and disabilities unless such personal limitations limits their ability to perform the intended task for which training is provided and/or certification is granted.
In case of any unsuitable conditions limiting the certification, the applicant shall be advised of TCB decisions with due care and humane consideration.
The above would be the underlying principles before enrolling any applicant requesting for any training.
Confidentiality and Data Protection Policy
It is the policy of TCB to consider all customer related information as classified and confidential. No one in TCB shall disclose any information about customer and learners such as personal contact number, email details and participation in TCB's training programs without written permission of the the customers/learners.
Results of internal evaluation and examinations shall never be disclosed to any third party unless officially authorized by the customer/students
In case of corporate nominations, results may be sent to the concerned officials and their names / designation shall be included in the contract between TCB and its customers/students.
All employees of TCB shall be bound by confidentiality agreement which is a legally enforceable document
All in TCB shall demonstrate high degree of professional code of ethics to elevate it as a world-class organization
Learners' personal information including training records shall be maintained in password protected folder with data backup, in password protected computer server, with authorized access and maintained for three years as a minimum.
TCB Learners /Customers may request release of their information or transcripts directly to TCB Certification Scheme Director . Any interested parties (e.g prospective employers ) may send such requests for verification of authencity of the certifications through the certified persons. Information provided to any such interested party shall also be provided to the concerened certified persons .
When accredited certification are granted with accreditation body's /Approval authorty's name and logo ,the certification is govered by their  rules and TCB is subjected to audit / monitoring and in this process the information of the learners shall be acessible to such authorities. However the accredition  authorities maintain high degree of prosessional standing and keeps all such information confidential . As a part of the quality assurance process, the authorities may contact the learners for verification of course related information and feedback on  the quality of training services offered by TCB
Complaint and Appeal handling Policy
TCB shall endeavor to offer services to ensure delight of its stakeholders, customers/ students to elevate it as a world-class organization, however, in the event of any complaint due to any dissatisfaction, TCB shall take prompt action to address and resolve them in reasonably expected timeframe. TCB has made its complaint and appeal handling policy and procedures available in its website which is accessible to public for ensuring transparency.
Any stakeholders associated with TCB's training services can raise complaint for any defaulted services or appeal against any decisions made by its tutoring or evaluation team and its affiliated organizations offering training services.
The complaints or appeals shall be received at the highest level of the organization responsible for the services and TCB shall respond to such complaints within six weeks once the complaint is made with verifiable evidence to trace a complaint or appeal.
In case the complainant does not receive any response from TCB within six weeks, they would reserve the right to write to TCB's approval/accreditation authorities whose identity shall be made known to every individual participants during the training.
TCB shall treat the complaints or appeals with absolute fairness and transparency, without any discriminatory attitude towards the applicant even if the complaint is made against TCB or its affiliates for any decisions and take appropriate action with highest degree of professionalism.
TCB shall extend fullest cooperation to its approval/accreditation authorities in the event any investigation process is initiated as a result of any complaints received from any TCB stakeholders
Intellectual Property Right Policy
TCB shall endeavor to offer services using materials and training materials developed with its own knowledge and competence with full rights for use and shall preserve integrity of copy rights of other reference materials if used with license
It is the policy of TCB to develop its own materials based on the training and competence needs it identifies and validate to assure the desired outcome is achieved prior to delivery
TCB may use materials, pictures and instructional materials including international standards that it has obtained license to use for the purpose of training and under no circumstances shall use unauthorized materials developed by any other third parties without license or agreement to use.
Any standards or copy right protected materials issued to learners for the purpose of training shall be loaned and must be returned to TCB after the completion of the training for protection of international copy right.
TCB shall ensure an effective process in place to ensure any malpractices  with regards to its Training and Certification prevented . It shall be made known to its delegates in advance and shall form part of mutual obligation to uphold this policy. The compliance to this policy shall be undertaken peridically, atleast once a year or when any breach is suspected. This will be part of TCB's Compliance obligation.
What constitutes malpractice?
Any deliberate activity, neglect, default or other practice that compromises or could compromise the assessment process, the integrity of a CQI and IRCA Certified Course,or its other accreditation authorities of TCB such as NEBOSH IACET.  the validity of a result or certificate, or the reputation and credibility of the CQI, and CQI and IRCA Certified Courses".
Malpractice includes issues such as deliberate falsification of records in order to claim certification, cheating in examinations , impersonation. Plagiarism and unethical conduct by ATP staff, tutors, branches or subcontractors. Malpractice also includes failure by the ATP/Accredited Provider to:
• Investigate allegations and suspected malpractice and notify the CQI promptly
• Co-operate with the CQI's investigations 
What Constitutes Malpractices by the Learners 
• Impersonation of another learner- arranging someone else to write an examination on behalf of the real learner (Impersonation)
• Being in possession of confidential material in advance of the examination, e.g. examination question paper, model answer or marking guidance
• Being in possession of materials not permitted in the examination room, e.g. notes, books, dictionaries/ calculators (when prohibited), blank paper, mobile phones, smart watches. Possession of such materials will be considered to be malpractice whether or not the learner uses them, or the information contained within the materials is relevant to the examination being sat
• Communicating with other students in the examination room in breach of CQI examination regulations
• Copying the work of another student or knowingly allowing a student to copy from his/her own work.
• Working collaboratively with any other student(s) by whatever means during examinations
• Inappropriate, offensive material in examination scripts
• Plagiarism or misrepresentation of learner's work
• Failure to adhere to the published CQI examination regulations or other accreditation authoties e.g IACET, NEBOSH
• Failure to adhere to instructions given by an examination invigilator in relation to the examination regulations, e.g. continuing to work beyond the allotted examination time, refusing to hand in the examination script and/or examination paper when requested, not adhering to warnings relating to conduct during the examinationDisruptive behaviour (including offensive language and aggressive/violent conduct) in the training and examination venue
• Tampering with, or forgery of, results documentation, including certificates
we expect our learners to demonstrate higest degree of professional code of ethics and fully comply with our malpractice policies 
Maladministration Policy
TCB Top Management shall ensure a robust  process in place for administration of Training and Certification services and prevent Maladministration.
Maladministration may include any actions, neglect, default or other practice that results in TCB not complying with the CQI's ATP criteria and requirements as specified in the ATP Quality Handbook". This could be due to mismanagement, incompetence or inefficiency on our Part.
We commit ourselves to take all measures and processes to ensure proper administration of Training services to meet and exceed the expectation of our Learners, customers and Approval authority and Accreditation Bodies
Policy on recording Virtual Instructor Lead Training sessions
For the purpose of Quality Assurance and Supporting Learners suffering connectivity due to eak internet etc, the sessions run by TCB shall be recorded . The learners shall be informed in advance for their  consent /permission if appropriate. in case a participant does not want to remain in the recording in video, they must be available on audit and esnure they are full time present and demond-state their understanding of the lessons taught .
This video shall be used only for the purpose of training and available to TCB's accreditation/approval authority such as CQI/IRCA. This  policy has been  shall be cross refered in the course joining instructions, and must comply with any local regulations, e.g. GDPR.
We agree to record virtual classroom sessions and make these available to our clients for  incompany or exclusive corporate training  course, provided the appropriate permissions and data protection requirements are in place.
Individual learners are not permitted to make any recordings.
Policy on use of webcams
By default, tutors and learners will always have their webcams turned on at the start of each VILT session and preferably for the duration of the course unless enternet speed poses some contraint and communication. as a minimum every time when learners are requested to come online , the lerners shall activate their mobile camera . Full time presence is mandatory  to ensure desired level of learnng  performance . Engagement shall be monitored.Learners during examination must keep videos and audios open during the entire examination which shall be photograhed and vedo recordedLearers who has objection to keep the video camera activated during examination shall not be allowed to take an examination administered by TCB
Cancellation Policy
It is quite possible that you may change your mind after your purchase -for whatever reasons. Purchased products may include products from TCB Online store, a training program or even an examination online . Depending on the types of the product we have developed our cancellation and refund policy in a fair and equitable manner
Physical Products such as a book or a Tee shirt .
You may get a refund if there is any defect in the received products  or any condition that makes the product unsuitable for use , a full refund shall be made. However  if used once, the  product should not be returned back. The refund shall be made once the product has been received in our store
Digital Products
Once a digital products such as an ebook  or electronic document is purchased , unfortunately no refund can be made . We sincerely request the buyers to review the content before purchase is made
Training Services
Due to any unforeseen reasons  or constraints if you cancel your registration 15 days  before the course date,  10% of the  course fees shall be deducted towards administration charges and you will receive 90% of the fees received in TCB account shall be  refunded . Banking charges for transfer shall be in your account. Kindly note that based on your confirmation we finalize logistics such as hotel , Course venue , business center etc ., therefore  If the cancellation is made within 14 days of the scheduled  training commencement date-no refund shall be made, You may however nominate another person in your place which we will welcome provided the person meets prior learning requirements. 
No deduction will be made in case you join the same course from TCB on a subsequent date. The training fees shall be retained by TCB without any interest.
In case of cancellation of a confirmed course by TCB and/or its affiliates, full amount of money received shall be shall refunded  if requested by the participant in full or adjust against any future program if agreed by the learners. No administrative fees shall be charged. However, the books and materials provided shall be returned to TCB. Books and Materials shall be in good order so that this can be issued as a fresh material to another participant or else the cost of the book may be deducted. USD 25 shall be deducted towards the digital materials transmitted to the learners as study materials.
Online Examination
Because of the small amount of fees charged for online examination and automated certification process, no refund may be made for economic viability considering the bank charges and foreign exchange/currency variation . The learners may request for transfer of  the fees to another person within 15 days before the examination date after which no refund or transfer  can be made.
M S Ray
Managing Director