Environmental Awareness At Work -ISO 14001:2015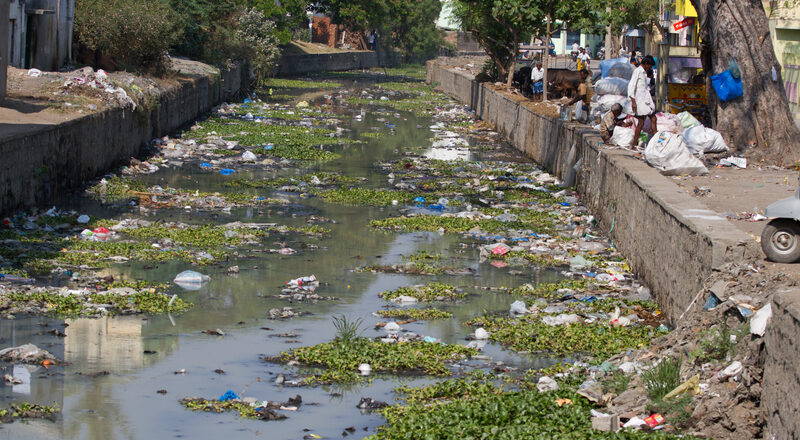 EMS awareness course gives an understanding of the requirement of ISO 14001:2015 standard . Environmental leadership, stewardship, Context of the organisation -its internal and external issues and stake holders, Environmental aspects with significant impact what our environment and their impacts on us and mitigation process and remain prepared for emergencies arising out of an organization's operation. Creates a string justification as to why it has become necessary to design and implement a well structured Environmental Management System for your organisation.
About Course-
ISO 14001:2015 awareness course provide participants with the knowledge and understanding of the purpose and requirements of the new standard just revised and introduced in September 2015 as a tool for the management of environmental aspects and impacts. Attendance and completion of this course will help participants to meet prior learning requirement to join a EMS Auditor/lead Auditor Training course.
Introduction to ISO 14001:2015, terms and definitions related to the standard
Purpose and benefits of an Environmental Management System
Interpretation of the standard clauses
Relationship between legal compliance & conformance of the standard.
Knowledge on implementing an Environmental Management System
Course review and Evaluation
Question & Answer Session to clarify doubts and share knowledge among the tutor and
the delegates participating in the program
Course Quiz
What is target audience?
TCB offers this training and certification as an IACET USA Accredited Provider. This course has been designed and developed by TCB as per ANSI IACET 1:2013 Standard and administered in accordance with the requirement of ISO 17024, an international standard for Certification of Persons . TCB is accredited by the International Association for Continuing Education and Training (IACET). TCB complies with the ANSI/IACET Standard which is recognized internationally as a Standard of Excellence in Instructional Practices and with this accreditation, TCB is accredited to issue the IACET CEU .This course shall be presented as a fully tutor guided course with IACET CEU Credit point 0.8


Our Accreditation Certificate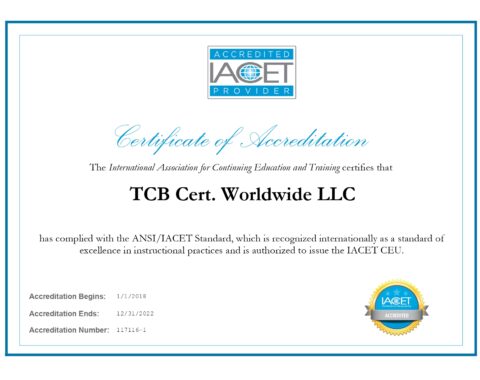 IACET Accreditation
Join our "World Environment Day"
Event on 5th June 2022
Be the first to add a review.
Please,
login
to leave a review