Incident Investigation and Root Cause Analysis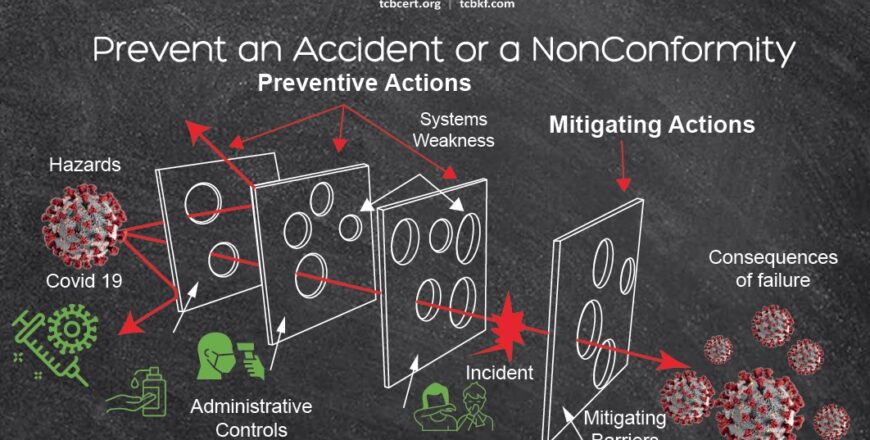 Accidents do not happen, they are caused. Many organizations have some type of problems that happen over and over again – safety incidents, equipment failures, quality issues or production upsets. They try different "quick fixes & quote; but they just don't work.
TCB IIRCA is a systematic process for finding the real root cause/s of problems so that you can fix them effectively.
About Course-
TCB IIRCA Training:-
Learn to find and fix root cause/s and develop corrective actions that save lives and prevent injuries. Improve production, maintenance and quality by expertly performing investigations and safeguard assets.
TCB IIRCA course takes into consideration the influence of various management elements, technology interaction of man machine while developing this comprehensive incident investigation and root cause analysis process.
Investigation & Consultation –
TCB Experts to look incident from a holistic approach and lead the investigation to reach the root causes.
Unsafe Condition X Unsafe Act = Accident
Accidents are results of systematic failure of a management system; either there is no barrier installed or barriers have failed. TCB IIRCA training looks at What Went Wrong and Why?
Why wait for an accident to happen for investigation?
Get the TCB experts assist your team to identify the Causal Factors and potential Root causes. There is a huge cost of an accident or a failure, the cost of investigation is an added cost. Use IIRCA to identify potential causes Proactively and prevent an accident from happening .
Course Objective –
Terms and Definitions, Near Misses, Incident and Accident
Accident Causation Theories.
Fault Tree Analysis , Event Tree Analysis,
Root Cause/s Mind Map
Common Root Causes
Management Factors
 Training and Competence
 Human Factor
 Design Factors
 Equipment factor
 Operational Factors, Procedures and Work Process
 Root Cause Analysis Techniques and models
 Apply advance Root Cause analysis techniques
 Reactive Measures for performance improvements
 Proactive audit for Performance improvements
 Investigation Process:
 Questioning Skill.
 Preparation for and leading an investigation and Near Miss and Incident reporting
 Practical session of a typical Workshop Exercise.
 One Sample Root Cause Analysis Report.
Duration –
TCB Incident Investigation & Root Because Analysis has been designed to be delivered in 24 Hours, which can be presented as 3 full day program or more number of days customized to suite learner's convenience with shorter duration per day. IACET CEU 2.4 shall be awarded to successful candidates by TCB as an Accredited Provider.
Evaluation and Certification –
TCB Shall monitor the participation of each delegates and evaluation process consist of Quizzes, personal attributes, Analytical approach to investigation process, and group output. Certificate of Proficiency shall be issued to the participants attending the program for entire duration. Number of participants shall ideally be in between 4 to 20 per batch.
Root Cause/s Mind Map
 Common Root Causes
 Management Factors
 Training and Competence
 Human Factor
 Design Factors
Root Cause Analysis Techniques and models
Apply advance Root Cause analysis techniques
Reactive Measures for performance improvements
Proactive audit for Performance improvements
What is the target audience?
Operation and Project managers, Safety officers, advisers, Safety Engineers, and Risk Management  Professional and management system auditors.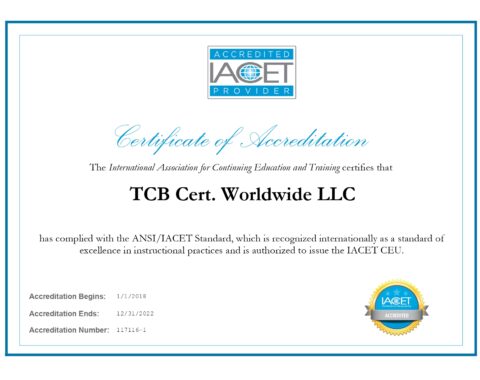 IACET Accreditation
Course Introduction
1
OH&S Terms and Definitions
Concept of Risk
5
Risk Assessment Workshop -Excavation
Accident and Causes
5
5 Why Method of Incident Investigation
6
Accident Investigation Case Study
Incident Investigation-Interview
2
Incident Investigation Interview Role Play
3
Incident Investigation Report Preparation
Final Quiz and Evaluation
Join our "World Quality Day" Event on 10th Nov 2022
Be the first to add a review.
Please,
login
to leave a review