Assessing and Managing Projects (ISO 10006:2017)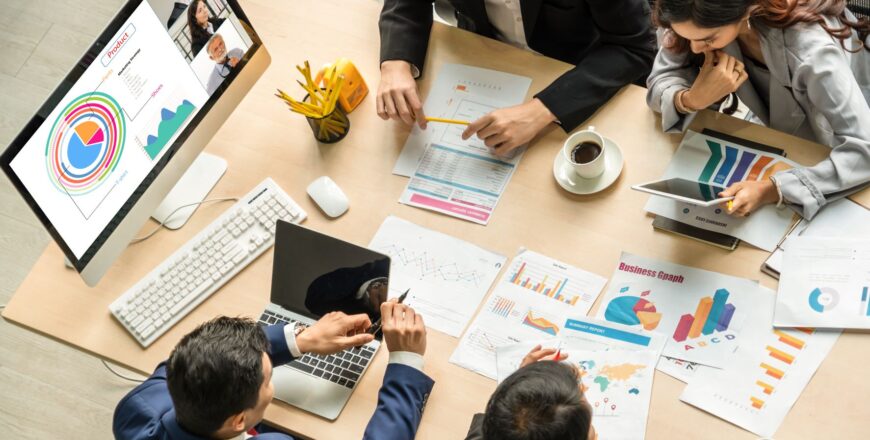 Learn the Science and Art of Managing Projects. TCB developed its unique Project Management
and Auditor program based on ISO 10006:2017 to help integration of Project Management processes with ISO 9001 standard. Measure and Monitor performance of project the ISO Way, The independently administered examination is based on total 100 marks including objective the descriptive and analytical question to test your competency in 3 hours.
About Course-
Project Management & Auditing course is developed by TCB Cert. Worldwide, To cater to the needs of Project Management professionals, TCB Cert Worldwide LLC has developed this program based on ISO 10006:2017 standard encompassing the knowledge areas of PMBOK-the project Management Body of Knowledge. This is one the most interesting program for professionals managing projects. We consider this to be the most Valuable Career Development Program for project managing Professionals!
This course
Equips delegates with knowledge of ISO 10006:2003 and PMBOK (Project Management Body of Knowledge).
Develops skills to apply project management tools such as PERT, CPM, and MS project software. Identify risks in projects and manage these risks. Develops skills required to audit management systems in accordance with ISO 19011 standard-how to plan, perform and report audits for projects TCB delivers this program by IRCA registered Auditors, with extensive experience in Projects management, Management system auditing, and management system auditor training.
Course Details-
Project management Audit Course Content
Project Management Frame work
Project Management Process Groups
Project Integration management
Project Scope Management
Project Time Management. PERT &CPM
Project Cost Management
Project Quality Management
Project Human Resource Management
Project Communication Management
Project Procurement Management
Project Risk Management
Overview of Project Safety Management
Overview of ISO 10006:2017 standard
Quality Management Principles
Audit as a tool for Project management
Use of software as a project Management Tool. Microsoft Project
Structure and Content of ISO 10006:2017
Correspondence with ISO 9001:2008 Standard
Project Audits Process based on ISO 19011
Planning for Audit.
Tutor guided Discussion & Workshop
Performing a Project Audit: Tutor guided Discussion Workshop-Simulated Audit
Reporting and Follow up: Tutor guided Discussion & Workshop
Examination: 3 Hours – Objective, Short explanatory, Project Case/Situation Analysis,
Project Manager/Auditors Role
Eligibility Requirement:
Students shall preferably be at least diploma holders. Bachelors degree in Engineering or any discipline with or without hands-on experience is highly preferred. 1-year work experience or exposure to the project, vocational training, etc is highly recommended and preferred.
Personnel with High School Diploma, Higher secondary education, existing Quality Management and other management system auditors with 4 years of exposure to project management and construction can join this course.
Must have good knowledge of English language with command in written and verbal communication skills as the medium of course and examination are English.
 Understand the purpose of the Quality Management System, the content, and inter-relationship of ISO 9000, ISO 9001, and application of 7 Quality Management Principles.
 Correctly interpret the ISO 10006:2017 requirements and the assessment requirements.
 Understand and apply knowledge areas of PMBOK
 Correspondence between PMBOK and ISO 10006:2017
 How to plan, prepare, perform and report Project management audits including the ability to collect and analyze evidence, exercise objectively, and make decisions on the significance of observation made following relevant audit criteria.
 Develop skills and expertise for Value-added auditing to ensure the organization reaps the
the benefit of the application of Project management tools such as PERT, CPM, MS Project and to critically analyze whether the organization's goals are being achieved.
 By the end of the course, participants will have in-depth knowledge of ISO 10006:2017.
PMBOK and Auditing Techniques and would develop skills to manage projects
The standard of training and certification meets the highest degree of professional standard to achieve objectives of learning. TCB Cert. Certified personnel are ready to deliver results meeting best industry standards
What is the target audience?
Project Directors, Manager of Projects, Project Managers, construction managers, Quality Auditing personnel
Our Accreditations  Certificates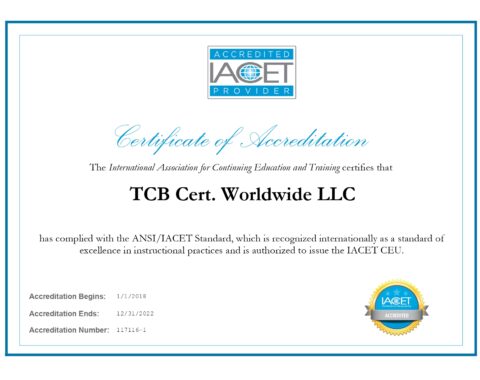 IACET Certificate
1
Project Management Frame work
2
Project Management Process Groups
3
Project Integration management
5
Audit as a tool for Project management
6
Structure and Content of ISO 10006 :2017
7
Tutor guided Discussion & Workshop
Project Time Management
Project managements
1
Project Quality Management
2
Project Human Resource Management
3
Project Communication Management
4
Overview of ISO 10006:2003 standard
Yes ,you will get extra time.
Join our "World Quality Day" event on 9th Nov 2023.(Virtual Event)
Be the first to add a review.
Please,
login
to leave a review